Personal Training
We Want You To Try A Personal Training Session Because We Know You Will Love It
"So your first training session is $30"
At Knockout Fitness, we do more than just throw you on a treadmill or some weight machines.
Our job is to improve your:
✔
Health
✔
Flexibility
✔
Endurance
✔
Coordination
✔
Strength
As you improve in these areas your body will naturally produce your desired results. Results that include:
✔
Weight Loss
✔
Muscle Gain
✔
Decrease Body Fat
✔
Toned Physique
If its ok with you, we're going to hit you with a variety of workouts and if you're up for it, we will teach you our specialty BOXING!!!
The important thing is we move at your pace and do what you are comfortable with. You do not need to be in shape to start. You just need a good attitude and a willingness to work hard.
We provide the:
✚
Motivation
✚
Accountability
✚
Expertise
Just sign up using the box above or give us a shout at 443-703-9260 and we will do your first session for only $30. We have several different pricing options and packages and we cant wait to tell you all about it.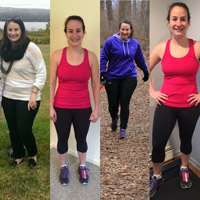 "I've been boxing with Chris for six months now and I have to admit it's one of the best workouts I've ever done. I've had personal trainers in private gyms and I've taken high intensity cardio classes at regular gyms and honestly nothing compares. You'll not only see a substantial increase in your physical endurance, but mentally you'll challenge yourself to the extreme. Check out Knockout Fitness and see for yourself!"
-Shannon Gomez
"Knockout Fitness is awesome way to learn boxing techniques and is an amazing workout. Chris Nissley has a great teaching method, and I feel like I am making huge progress with each lesson. Chris is always throwing something new at you and it's never boring."
-Chris Gribbin
DON'T WASTE YOUR TIME, BOOK YOUR PERSONAL TRAINING SESSION WITH BALTIMORE'S BEST BOXING INSTRUCTORS BY CALLING
443-703-9260