Are You Ready To Get In
The
Best Shape

of Your Life?
IF YOU HAVE EVER THOUGHT TO YOURSELF…
Conventional gyms are boring for me
I prefer workouts outside of weights and treadmills
I need some motivation to achieve my goals
I need to get in shape before joining a gym
OR PERHAPS YOU'VE GOTTEN FRUSTRATED BECAUSE…
Unable to find a boxing gym with real boxing curriculum
Most boxing instructors are not truly qualified
You feel like most boxing and MMA gyms are full of judgmental people
WE HAVE THE SOLUTION….OUR PROGRAM IS BUILT FOR ALL LEVELS
Learn the basics in "Boxing 101" while getting a phenomenal workout. Once you feel comfortable, transition into any of our advanced boxing classes (please note these classes are not just for people interested in competing, but anyone ready for a challenge).
At Knockout Fitness we have a quality boxing program that offers solutions no matter what your goals are. We currently run classes for athletes looking to compete in amateur and professional boxing, and we also have classes for members simply looking for a fun way to get in shape and tone up. Our variety of classes are designed to fit every budget, all experience levels, and all demographics (male, female, child, and adult, in shape and out of shape). We teach top level boxing techniques and each member will receive instruction and top level training. Everybody at Knockout Fitness is there to achieve a goal and we pride ourselves in working together to reach those goals!
[quote author="-George Martsoukos" type="static"]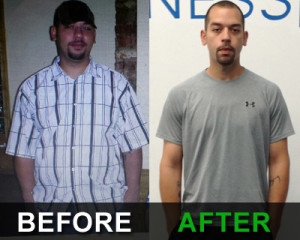 "I have nothing but good things to say about Jason Nissley and Knockout Fitness. When I started training with Jason, I had no real workout experience and lived a very sedentary life while I wasn't working. I was never an athlete, not even close. I couldn't even do a single push up. The combination of HIIT, plyometrics, weight training and boxing always kept things fresh and never left me bored during our sessions. Jason also tailored our workouts to my weaknesses and strengths. If I couldn't do a specific exercise he would come up with a springboard exercise to help me overcome. If he saw I was strong at another, he would throw something harder at me. That type of custom workout and undying attention is priceless. Over the 14 weeks I spent with Jason, he constantly challenged me to be better at whatever we were doing. He always pushed me that extra inch, that extra rep or just one more punch. The results have paid off immensely. Since starting, I have lost 48 lbs and 10% body fat. I ran my first 5K and can do pushups and so much more. I would recommend Jason Nissley to anyone looking to change their life regardless of their background or starting point."
[/quote]
BENEFITS
Decrease in body fat, increase in stamina and endurance
Instruction from professional level trainers
Increase in confidence
Improvement in agility, flexibility, and reaction time
Variety of training methods
Learn self defense techniques
Improved boxing fundamentals
A staff dedicated to you and your goals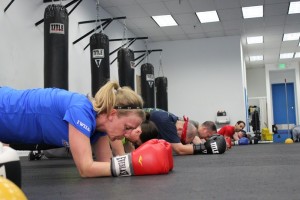 TAKE ADVANTAGE OF OUR FREE BOXING TRIAL BY CALLING 443-703-9260