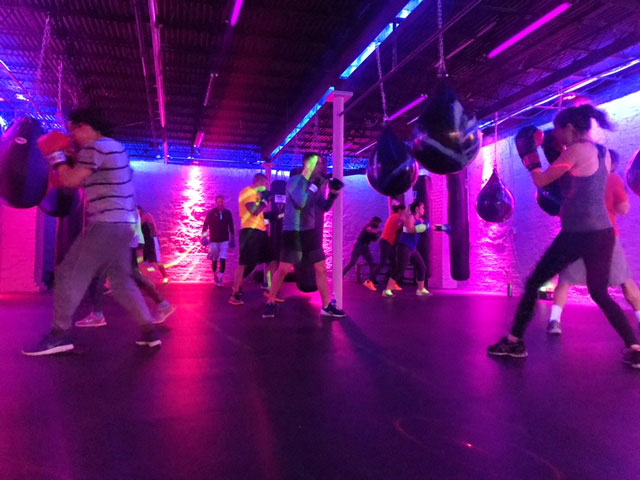 Fight Club
The first of its kind in Baltimore! This boxing fitness class includes bag work and strength & conditioning in an electrifying club-like setting! There's no better motivation than LED lights, upbeat hip hop tracks, and a projection screen playing bad ass footage. This is a class unlike any other!
Intro Class
For first-timers only! This class is completely FREE. You will get a little taste of everything – speed work, basic boxing fundamentals, core exercises & more. This is by appointment only, contact us to get started!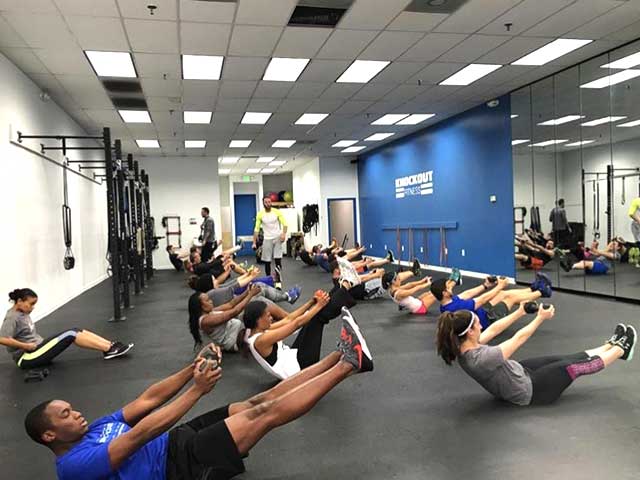 Boxfit
This high paced class is designed for burning calories and toning up. We utilize all training methods including, but not limited to TRX, Kettle bells, Circuit Training, HIIT, and of course boxing.
Surefit
This 45 minute class focuses on muscle endurance. Workouts are geared to building lean muscle, utilizing weights, bands, kettle bells, & TRX, which in turn will help burn fat. This class steps out of the box of traditional methods of training and provides a more unique workout.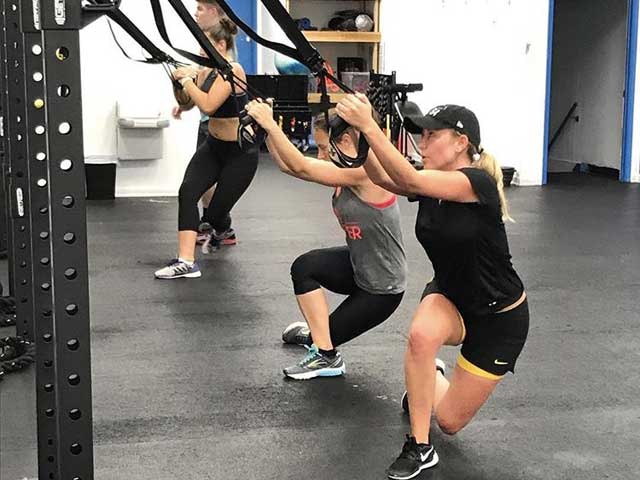 Boxing 101
This class focuses on basic boxing techniques & fundamentals – it's a total body workout! Every time you come you will learn a new technique & more importantly, you will be taught properly. We manage to keep your heart rate and punch count up the entire class!
Fun.Fit.Female
A class for the ladies! This 45 minute class focuses on cardio, core, legs, and glutes. Specifically designed for females looking to tone up and work the booty!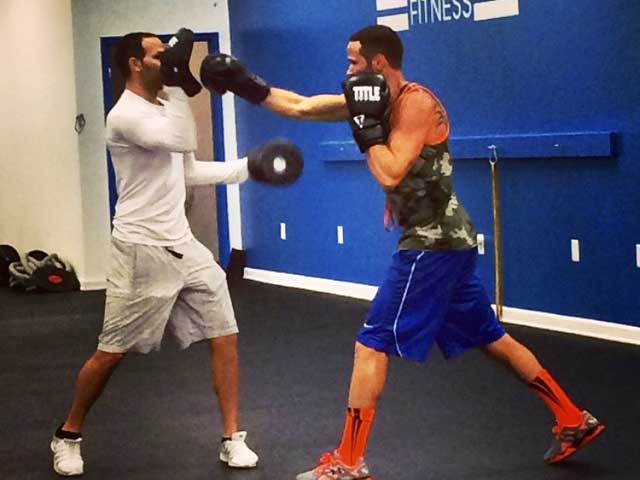 Advanced Boxing
Our most comprehensive boxing class. Once a member has mastered the basic skill sets in Boxing 101, they can proceed to Advanced Boxing where they will be taught new and more complex techniques and fundamentals.
Interested in our FREE Intro Class or have a question about classes? SIGN UP BELOW AND GET YOUR FIRST CLASS FREE!!!