Check out some of the progress our members have made towards their fitness goals! We couldn't be more proud of them!!
Kala A.: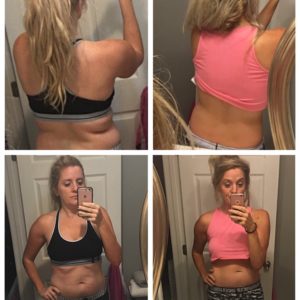 "Little did I know that a 6 week boot camp would turn into a such an amazing experience! When my roommate asked me to join her for the Knockout Fitness Bootcamp 6 week program in April I was slightly hesitant. I was already a member of a local gym, participated in group fitness classes a few times a week, and ate healthy (for the most part). What good would a 6 week program do?
Fast forward 4 months and I cannot believe the changes I have seen! One small program turned into me quitting my former gym and joining Knockout full-time. Between the classes and Knockout Nutrition meals, I physically feel the best I have felt in my life. Chris, Jason and his staff go out of their way to give you the best workout possible while providing an environment that makes people of all fitness levels and backgrounds feel welcome.
They weren't kidding when they said if you put in the work…you'll get the results. I see and feel the results, and I'm loving them! I cannot say enough great things about this gym and meal program. I can't wait to see what the next 4 months brings!"
Chris G.: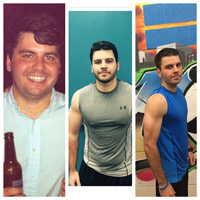 "Knockout Fitness provides the best service and fitness expertise in Baltimore. They not only tailor a workout towards your goals but give you the motivation and drive to stick with it. The team will do whatever it takes to make sure all your needs are being met. Once you commit to Knockout, you will never want to go anywhere else."
Shannon G.: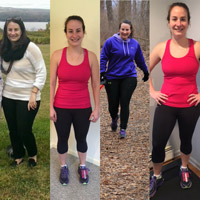 "I consider myself an athletic person but couldn't seem to shed the pounds that I gained over the years even when cooking healthy meals. For me the main culprit was portion control and that's where Knockout Nutrition has helped! Each meal that Jason makes is portioned with the right amount of calories for my weight loss goal and not to mention they are also delicious, flavorful and reasonably priced!
With Knockout Nutrition's weight loss meal plan, healthy snacking and consistent working out, I've been able to lose approx. 23 lbs. and 3 full pant sizes!! If you're looking for help in jump starting your weight loss and enjoy eating healthy, flavorful meals, join the Knockout Nutrition team… You won't regret it!"
Meredith R.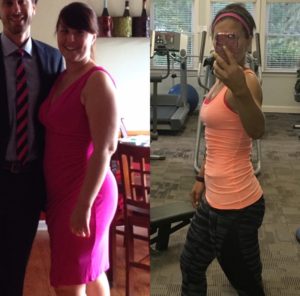 "I am so pumped to be apart of Knockout Fitness and Knockout Nutrition. As a mom of two, I felt it was necessary to get healthy. I was a bit intimidated to try Knockout Fitness because I thought it was a typical 'boxing gym', but after trying their boxing101 and boxfit classes, I got hooked…that's a 3 in the boxing world! Each instructor has a unique ability to deliver an intense full body workout! I've also been utilizing the weekly meal plans through Knockout Nutrition in combination and couldn't be happier with the results. I'm always amazed at how delicious it tastes and its super convenient to pick up my food right after my workout! The best part, I am more active and energetic with my minis and get to teach them healthy habits!"
Check out more of our reviews!!